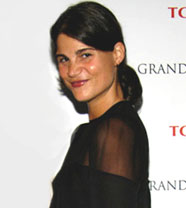 Grand Classics
About Us
Grand Classics celebrates the power of films to inspire us, inviting renowned filmmakers, actors, fashion designers, musicians and artists, to introduce films that have had a great impact on their careers and creations.
The series began in New York as a way to bring people together in downtown New York after September 11th.
It has subsequently expanded to London, Los Angeles, Istanbul, Aspen, Miami and Athens among other locations. Launches are soon expected in several other countries including Paris, Rome and Hong Kong.
The support of the Grand Classics Committee who host or co-host the screenings has been great throughout the years in many cities.
The series continues to benefit the preservation of film prints and film history through strategic partnerships.