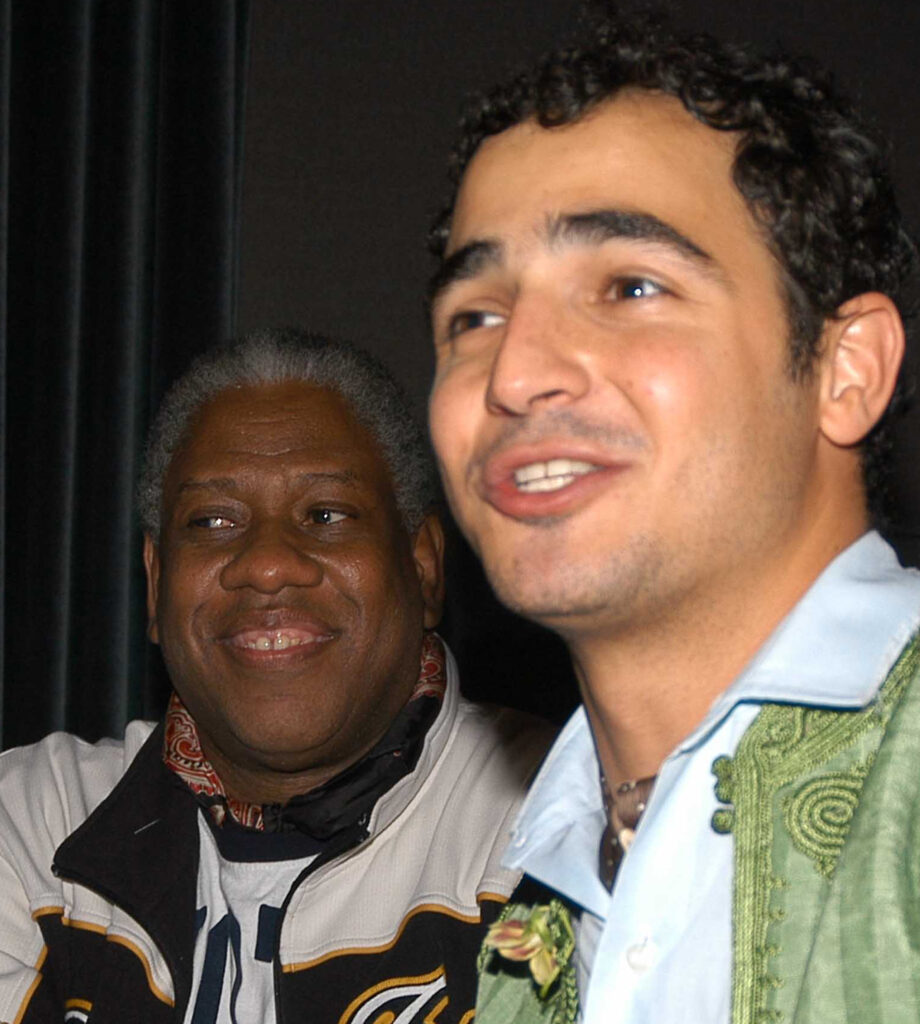 André Leon Talley & Zac Posen Present The Women
On September 23rd, 2004, designer Zac Posen and Vogue editor André Leon Talley introduced hilarious classic, The Women.
POSEN: "The Women is one of my favorite films. It's a film I didn't see growing up, but I am sort of in an obsession with the costume designer, Adrian…. It has incredible creatures in it. There are no men in it…. It was originally a play, and then was made into a film in 1939, which is probably one of the best years in film, ever… The best story that's totally relevant today in terms of the role in society…. the most incredible costumes and jewelry, and amazing acting, and you have many different archetypes of women….. …. It's comedic and tragic and totally relevant."
TALLEY: "I guess it was sort of the Sex and the City of its heyday…. except they don't talk about sex as much as the girls on Sex and the City do. But sex is very important and sex comes through the power of fashion. This is in fact the ultimate fashion film for me. I think I must have seen it at least 80 times. ….the genius stroke is that there's not one man in the film and that's really incredible… Just the whole fashion scene and the whole drama of…divorce and scandal and gossip and fitness and beauty…. Everything that we try to address at Vogue and everything that Zac tries to address in his creations…. "
"…the genius stroke is that there's not one man in the film and that's really incredible…"
The Women
The Women (1939), adapted from the play by Clare Boothe Luce, was a Broadway hit before Anita Loos wrote the screenplay for the film. Director George Cukor (My Fair Lady, Adam's Rib, Gaslight, The Philadelphia Story) perfectly portrayed an intricate weave of dishonesty and deceit within the relationships between women.
Wealthy Mary Haines (Norma Shearer) is the last to find out that her husband is cheating on her with a perfume saleswoman, Crystal Allen (Joan Crawford). The always sweet Mary receives an outpour of sympathy from her "friends", and she decides to travel to Reno for a quick divorce. However, when she is persuaded by Sylvia Fowler (Rosalind Russell) to confront her husband, a scandal ensues and Mary must decide whether to bow out gracefully, or to put up a fight.
Sponsors 
Mercedes-Benz, CIROC, PIAGET, Moët & Chandon