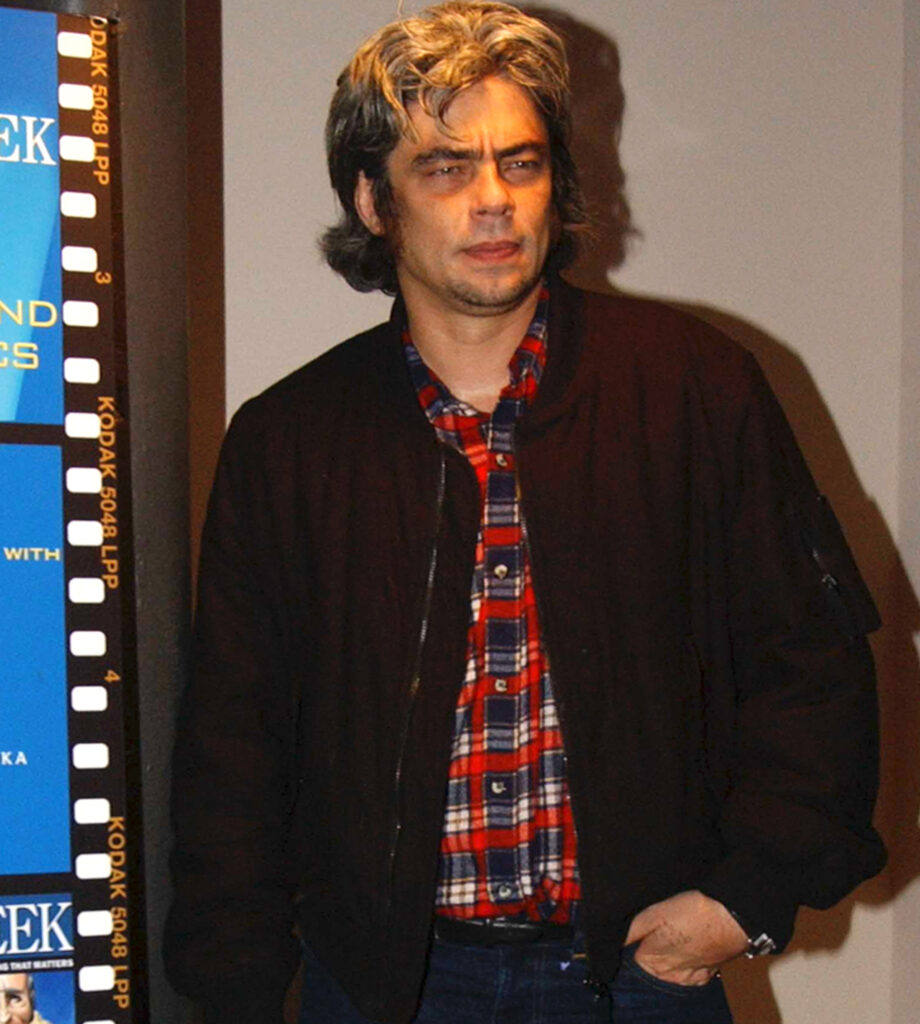 Benicio Del Toro Presents Badlands
"I don't know how this movie influenced me, I'd say it inspires. Why? It's simple. The acting is great. Martin Sheen, Sissy Spacek, Warren Oates, and Terrence Malick, the director himself… does a very rare appearance in the film…. I would say this might be the best road movie ever made…. I think it was based on a true story. It's a simple story…it's very real, it's very absurd ….. its pretty funny, too, as crazy as it is…. And I would say also it's a flawless movie…
It was his first film, too. I think he was about 28 when he directed this film…. arguably you could say Citizen Kane is the best first film ever, but I could put this one right against it. And I think that what makes a good movie, in my opinion, are that all the elements of poetry, which is the writing, the directing, which is creating circumstances that are believable and interesting, the acting, the editing, the photography…. and it still stays within what the movie is trying to do…telling the story…
When I think about maybe one day directing, this is one of those films that I always go back to. So it's an inspiration in the making…. One of my favorite filmmakers, one of my favorite movies of all time…. I hope you enjoy it as much as I do…and laugh a little, too."
"I don't know how this movie influenced me, I'd say it inspires. Why? It's simple. The acting is great."
Badlands
Badlands (1973), is the directorial debut of Terrence Malick (Days of Heaven, The Thin Red Line). It is loosely based on the real life Charles Starkweather – Caril Ann Fugate murders in 1958 Nebraska.
Holly Sargis (Sissy Spacek), the detached narrator of the film, is a shy and passive fifteen year old who lives with her middle-class father in South Dakota. Kit Carruthers (Martin Sheen), a rebellious garbage collector with James Dean looks, is ten years older than her and the man she falls in love with. As Holly's father tries to keep them apart, they embark on a killing spree towards the badlands of Montana, becoming celebrities while on the run from the law.
Set in the 1950's American heartland, a period of time which marks the end of the nation's innocence, Badlands can be viewed as a metaphor for the ideological emptiness of America. While Malick doesn't take a moral stand on the characters, neither condemning nor praising them, this disturbing film is a story of senseless violence juxtaposed against the majestic beauty of Montana's plains.
Sponsors 
THE WEEK, STOLI