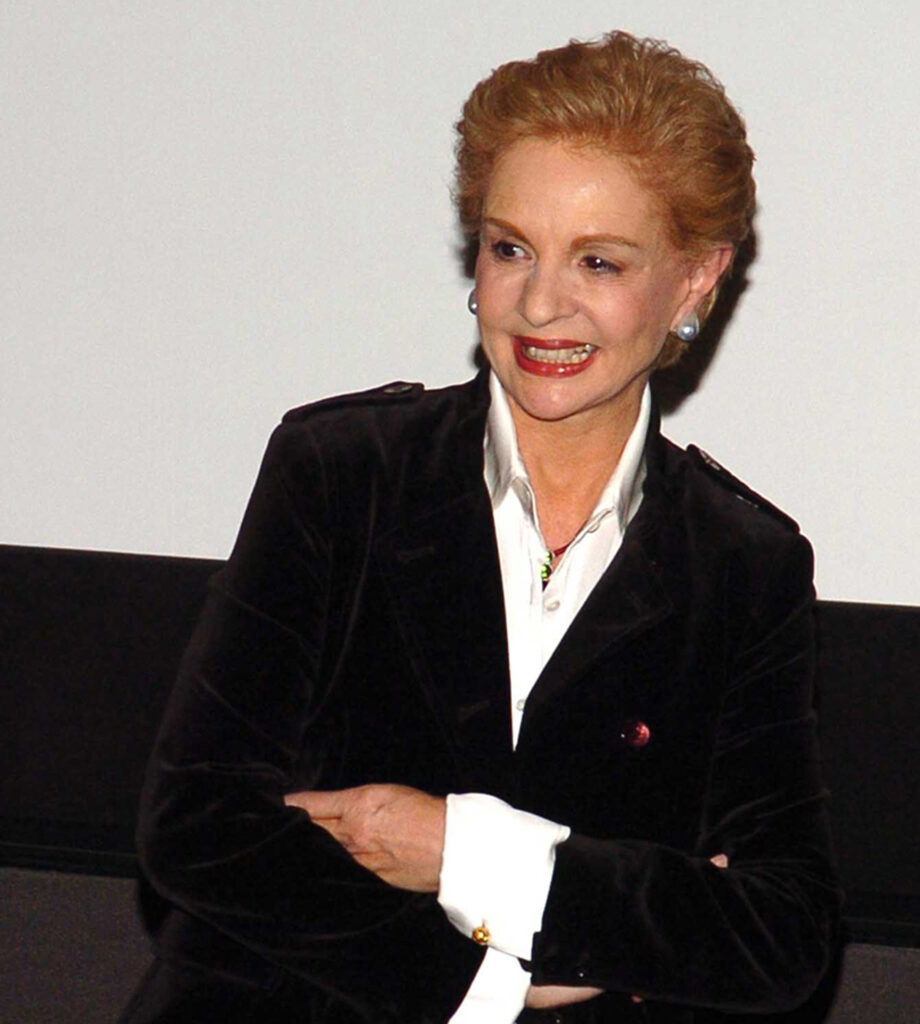 Carolina Herrera & Lauren Santo Domingo Present Waterloo Bridge
On November 29th 2005, fashion designer Carolina Herrera and Vogue editor Lauren Santo Domingo introduced the classic 1940 romance, Waterloo Bridge:
LSD: I have the great pleasure of introducing Carolina Herrera who has been just an absolute icon of elegance and poise and perfection and grace in her well documented public life and in her career choices and in the line that she designed for… twenty-four years…. This film is from 1940 and it's the year after Vivien Leigh did Gone With the Wind ….It was, I believe, her favourite role of her career and it's a ….wonderful melodrama….an old-fashioned tear-jerker.
HERRERA: I'm delighted to present this film because it's one of my favourites, but not because of the fashion, it's because it's so romantic. And as in all good romantic films where most of the time it's true love, there is always a tragedy, so I hope you are all prepared with your handkerchiefs to cry. Visually it's beautiful. The fashion is beautiful and they are divine, Robert Taylor and Vivien Leigh.
"It's a wonderful melodrama, an old-fashioned tear-jerker."
Waterloo Bridge
Waterloo Bridge (1940), directed by Mervyn LeRoy, is a tragic love story that takes place in London during World War I. Roy (Robert Taylor), an honored military officer, and Myra (Vivien Leigh), an innocent ballet dancer, have a chance encounter on Waterloo Bridge while running for shelter during an air raid. The two fall for each other completely the instant they meet and plan to marry immediately. However, when Roy receives military orders to leave for the French Front, the lovers' part without a wedding and their future together is left uncertain.
Waterloo Bridge was nominated for two Academy Awards for Best Cinematography and Best Original Score.
Sponsors 
HARRY WINSTON, WSG, CANYON RANCH