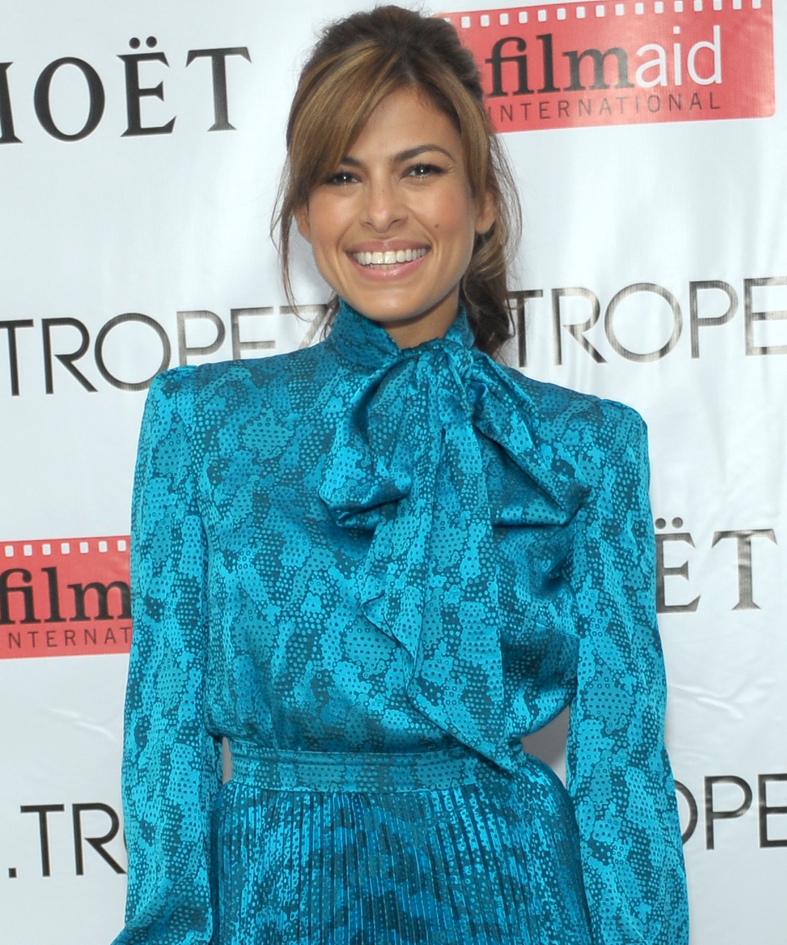 Eva Mendes Presents Network
Eva Mendes teamed up with St. Tropez to host a chic screening of Network, starring Faye Dunaway at a hot spot Palihouse in West Hollywood, Los Angeles. The glamorous evening was sponsored by Moet & Chandon, St. Tropez and FilmAid International.
"I love honoring amazing women and the first woman that came to mind – other than my mother, of course – was Faye Dunaway. I think this film was way ahead of its time, it was made over thirty years ago and it still rings true today. It's such a gem…it's amazing!"
Network
Network (1976) was written by Paddy Chayefsky and directed by Sidney Lumet.
Highlights media madness reigns supreme in screenwriter Paddy Chayefsky's scathing satire about the uses and abuses of network television. Directed by Sidney Lumet the film won four Academy Awards, in the categories of Best Actor (Peter Finch), Best Actress (Faye Dunaway), Best Supporting Actress (Beatrice Straight), and Best Original Screenplay (Paddy Chayefsky).
Howard Beale is an aging TV anchorman for UBS who is fired after his ratings have been steadily declining. He reacts by sensationally announcing on live television his intention to commit suicide on air. Beale's outburst causes the newscast's ratings to spike and the upper echelons of UBS decide to exploit Beale's antics rather than pull him off the air. Beale becomes a major TV icon and one of the most valuable assets to the Communications Corporation of America (CCA), the company that is gradually taking control of UBS. As a result he is given his own show as 'the mad prophet of the air-waves'.
Sponsors
Moët & Chandon, FilmAid