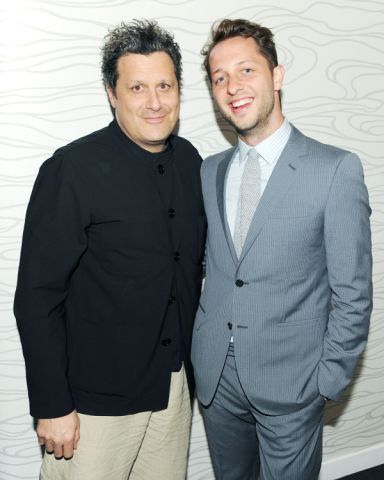 Isaac Mizrahi and Derek Blasberg present Sweet Charity at W New York Downtown
W New York Downtown and Grand Classics presented, Bob Fosse's timeless classic, Sweet Charity, curated by native New York fashion design icon Isaac Mizrahi. Guests enjoyed a commentary on how the film's style has helped inspire Mizrahi's career, spiced popcorn and as a nod to the film. a 1960s themed candy and cocktail bar. 100% of proceeds from the screening will support Isaac Mizrahi's chosen charity, The Good Shepherd, an organization that serves over 20,000 New Yorkers with focuses on youth development, education and family services.
Sweet Charity (1969)
This late musical directed by Bob Fosse delves deep into the story of Charity Hope Valentine (Shirley MacLaine) who always tries to look on the bright side of life, despite working in a rundown dance hall and contending with a seemingly endless run of bad dates. Determined to find love, Charity falls for suave actor Vittorio Vidal (Ricardo Montalban), but their romance is all too brief. However, when Charity finds herself stuck in an elevator with the reserved Oscar Lindquist (John McMartin), it turns out that she may have finally met her match.