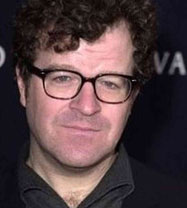 Kenneth Lonergan Presents Dodsworth
Kenneth Lonergan hosted a screening of Dodsworth in an evening sponsored by Grey Goose and The Week. The event took place at the Tribeca Grand Hotel.
Dodsworth
Dodsworth (1936) is a bittersweet tale of the increasing estrangement of a retired automobile tycoon and his wife. Obsessed with maintaining an appearance of youth, she falls in with a crowd of frivolous socialites during their "second honeymoon" European vacation. He, in turn, meets a woman who is the complete opposite of his wife.
Sponsors 
THE WEEK, GREY GOOSE