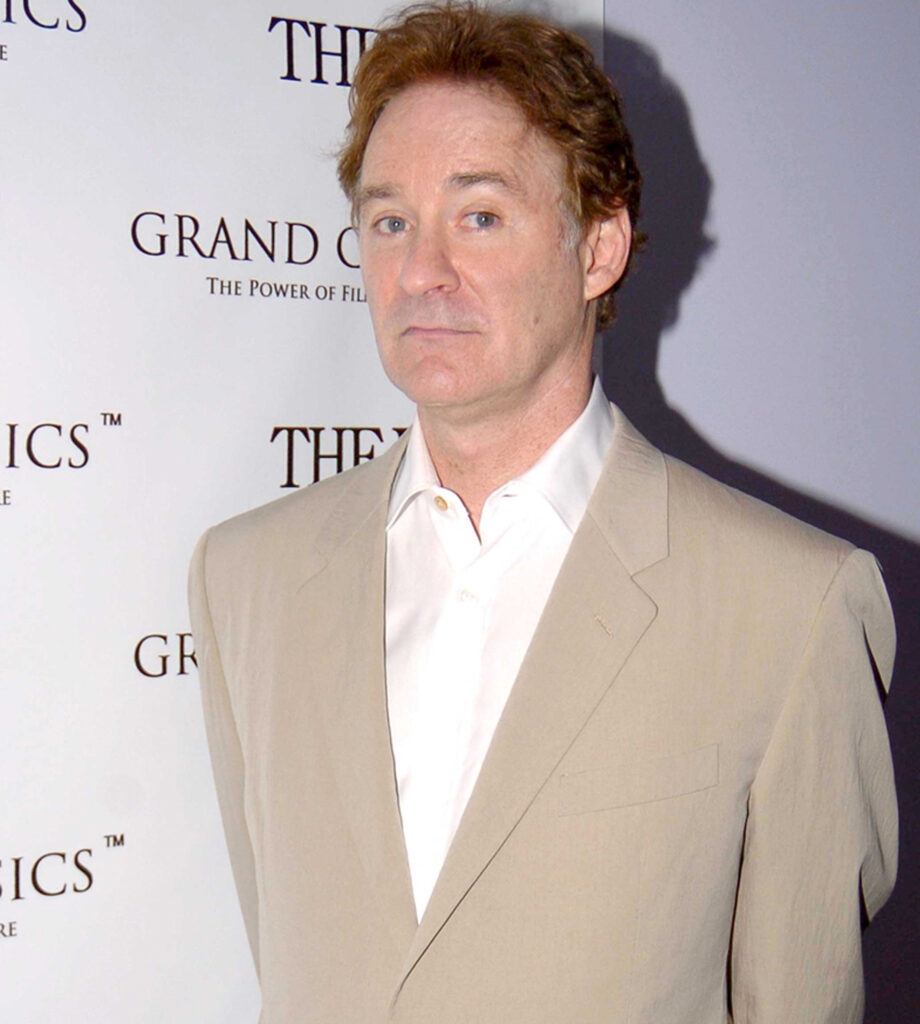 Kevin Kline Presents Dr. Strangelove or: How I Learned to Stop Worrying and Love the Bomb
"I've been asked to introduce the film, which is hysterical, because I am, gosh, I am unworthy… I saw this movie in high school, please don't do the math, and I was on I think the third date with my then girlfriend. And we held hands, so therefore it was the sexiest movie I had seen. That's not why it means so much to me. It means so much to me… I had never seen a film…I still don't think I've seen a film, if my memory serves me…as dark, as bleak, as nearly hopeless a statement of the human condition, and as political satire. It is scathing. It was lambasted by some critics as being too hopeless, but I applaud it for that… it has to be hopeless… most of all what I love about it is that Kubrick maintains a tone throughout that is so truthful, so real… it inspired me to do the kind of comic acting that doesn't ask for a laugh. And I can't say I have ever done it, but it's something I dream of doing one day. That is something so funny, and Peter Sellars does it…"
"I still don't think I've seen a film, if my memory serves me…as dark, as bleak, as nearly hopeless a statement of the human condition, and as political satire."
Dr. Strangelove, or: How I Learned to Stop Worrying and Love the Bomb
Dr. Strangelove, or: How I Learned to Stop Worrying and Love the Bomb (1964) is Stanley Kubrick's satirical masterpiece on Cold War politics. Based on Peter George's novel Red Alert, Kubrick co-wrote the screenplay with Terry Southern. Initially intended to be serious film on the possibility of accidental war, Kubrick soon began to see how absurd the whole situation was and shifted the tone; thus one of cinema's greatest black comedies was born. Kubrick once said, "Confront a man in his office with a nuclear alarm, and you have a documentary. If the news reaches him in his living room, you have a drama. If it catches him in the lavatory, the result is comedy."
In Dr. Strangelove, or: How I Learned to Stop Worrying and Love the Bomb, deranged U.S. General Jack Ripper (Sterling Hayden) is convinced that the communists are conspiring to pollute the "precious bodily fluids" of the American people. When he decides to send his B-52 bomber, led by Major T.J. "King" Kong (Slim Pickens), to launch a pre-emptive strike against the Russians, he single handedly sets into motion a nuclear holocaust. Peter Sellers, in three roles, attempts to avert disaster with hilarious results.
Kubrick envisioned Peter Sellers in four roles. Major "King" Kong, was originally written for John Wayne, but he turned it down. Sellers was then set to play the role, but the actor broke his leg and was unable to do so. So Slim Pickens was signed on. Peter Sellers was nominated for an Academy Award; the film was also nominated for Best Picture, Best Director and Best Adapted Screenplay. (It did not win in any of the categories, losing the big three awards to My Fair Lady.)
Sponsors 
THE WEEK, MARIKA, STOLI, LONGINES, ALTOIDS
Sorry, there was a problem loading video.