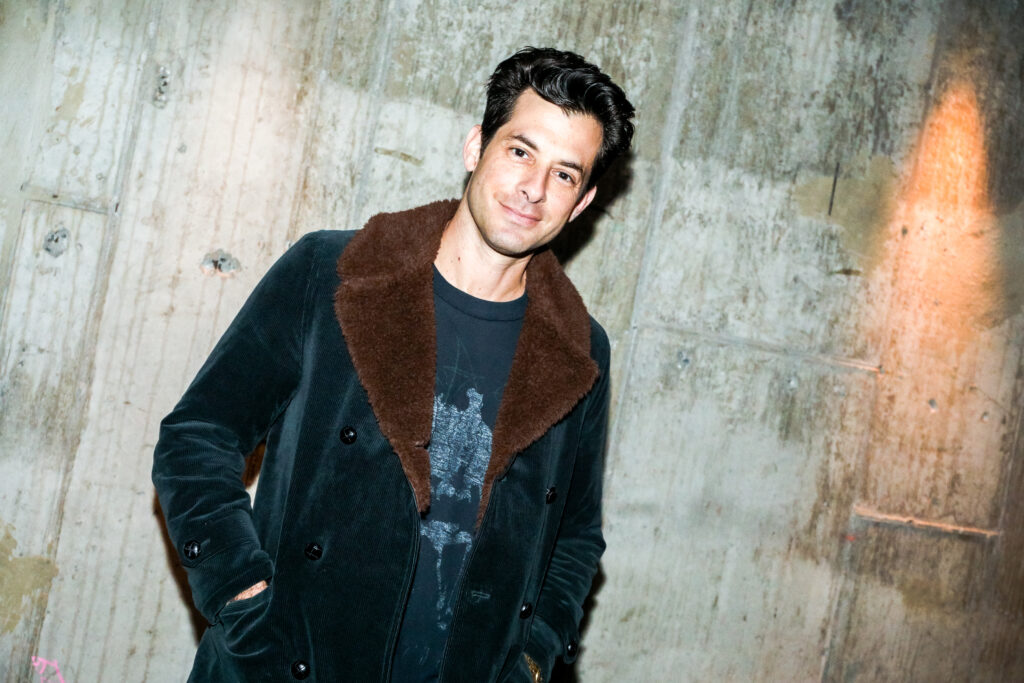 Mark Ronson presents 'The King of Comedy' in association with Punkt
The minimalist mobile phone maker Punkt. joined forces with Grand Classics Film Series, connecting the film and music industry to highlight the importance of the power  of focus for creativity in the age of distraction.
Prolific Academy, Golden Globe and multiple Grammy award-winning musician and producer Mark Ronson hosted a Grand Classics screening of The King of Comedy, the 1983 satirical comedy directed by Martin Scorsese, starring Robert De Niro, Jerry Lewis, and Sandra Bernhard.
Introducing the film Ronson said, "I discovered this film by accident in my early twenties and with every minute watching it I just thought this is my favorite thing that ever existed? It's cringe comedy at its finest, so tense and horrible that it's hard to watch but so amazingly portrayed and acted you just can't not watch it. And if you like The Joker you'll definitely like this movie because you'll see this is the Joker backstory, back story!"  
Following the screening, Mark was joined by friends and music, design, style, and film insiders at an intimate cocktail party. Guests sipped on Bombay Sapphire craft cocktails including the signature drink of the evening, the King of Bombay Lemonade. Known as the ultimate canvas for cocktail creativity that inspires bartenders and drinkers to experiment with flavor and versatility, Bombay Sapphire seeks to empower everyone to stir creativity.
Grand Classics celebrates the power of films to inspire while pioneer of the digital minimalism movement, Punkt. is focused on using technology to help us adopt good habits for less distracted lives. The power of film is an excellent way to illustrate and appreciate Punkt.'s mission, both in terms of being in the moment when enjoying watching a film,     without distraction – and by appreciating the importance of the power of focus to the creative art of film-making.
"Today we are consumed by distraction via technology throughout our everyday lives – enjoying being at the cinema and in the moment with a movie is a classic example of when we should not be susceptible to unnecessary distraction. Away from empty smartphone interruptions, the power of focus is a potent force, allowing us the freedom to connect with a task and produce our best work, whether on a film-set, in a studio or in the office. It is a pleasure to be working with Grand Classics and such an accomplished artist that is Mark Ronson to illustrate this." Petter Neby, Founder & CEO, Punkt.
The King of Comedy (1983)
Martin Scorsese's satirical comedy/drama The King of Comedy (1983) is a very prescient American film exploring the power of celebrity in our culture. "Better to be King for a night than schmuck for a lifetime" says the aspiring comedian Rupert Pupkin (Robert De Niro). Believing that an encounter with his idol, evening talk show host, Jerry Langford (Jerry Lewis) will be his ticket to stardom, he perserveres to be on his show irrespective of rejection. Conspiring with fan Masha (brilliantly played by Sandra Bernhard), Rupert hatches an outlandish scheme to get ahead and turn his fantasy into reality. The power of the media and our belief in the media is explored as effectively as if this were filmed today. 
PUNKT. Presents A Grand Classics Screening Event hosted by Mark Ronson at PUBLIC - Photographer: Matteo Prandoni / BFA