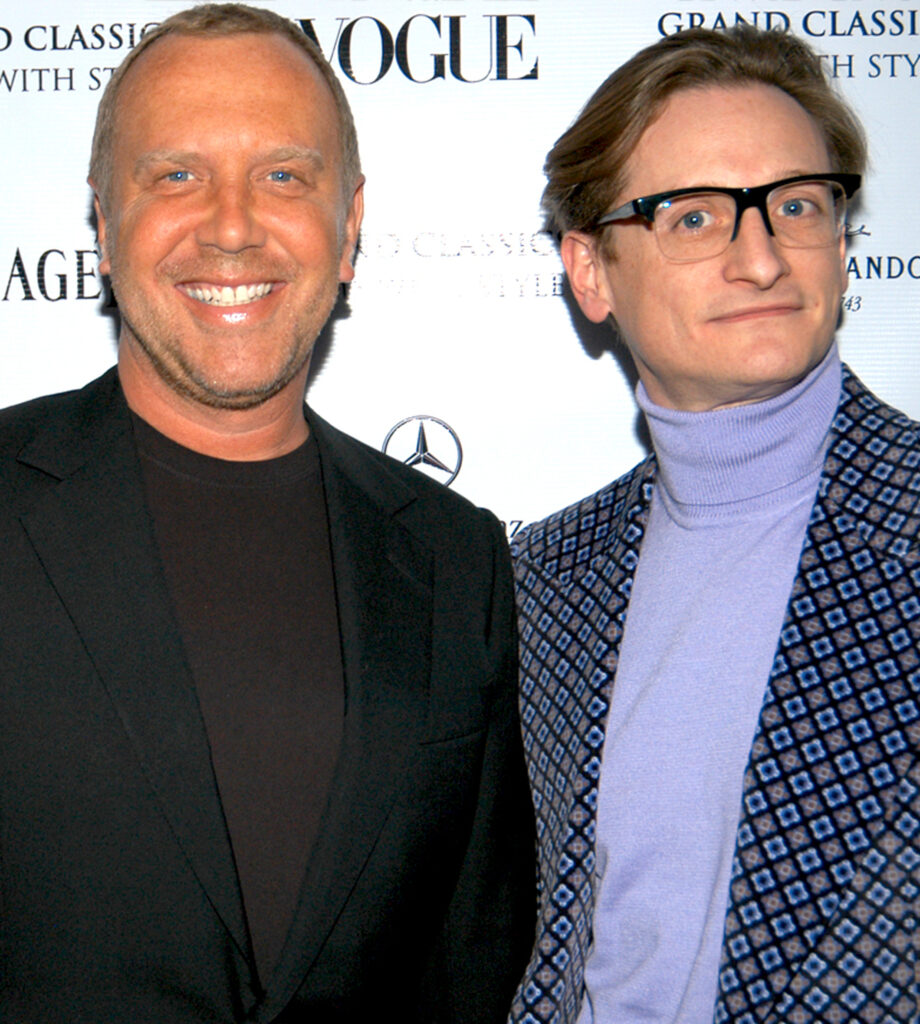 Michael Kors & Hamish Bowles Present Shampoo
Fashion designer Michael Kors and Vogue editor Hamish Bowles introduced Hal Ashby's brilliant comedy Shampoo (1975):
BOWLES: "….. director Hal Ashby's dark, but very deeply stylish comedy is a satire about deceit and duplicity and where they lead us….. Beatty's character draws sort of shamelessly on the life of a swinging sixties hair baronet, and one-time Barbara Streisand swain, John Peters, who started life as a juvenile delinquent who never went to high school, but rose to hairdressing stardom in L.A. in the sixties. Peters later went on to become a rather successful producer….. And of course, in the character of George, there is more than a nod to Beatty's own notoriety as an exceptionally enthusiastic ladies man. At the time of making the movie, he had the good fortune to be romantically connected to his co-star, Julie Christie. I think what makes this movie irresistible to both of us is its sheer style from the Paul Simon music to the art direction and costuming by the brilliant husband and wife team of Richard and Anthea Sylbert…it's continued to impact photographers and designers… I think it did a lot to challenge pre-conceptions about the hair-dressing industry and it did a lot for style."
KORS: "….. Shampoo is about style and sex and those are the two things that never go out of style… I'm a total pop culture junkie, and every collection we do there's always going to be some kind of reference…. My fall show is definitely based on it, and I think the movie is as relevant today as it ever was… And I think what is interesting about it is that we live in a world where we look at Kate Hudson, or we look at Goldie Hawn and they are wearing the same clothes and age has become irrelevant. And I think when this movie was made it was the first time you saw that age was, in fact, irrelevant. And the reality also is that Warren Beatty…. at this moment, was sort of at the height of Hollywood glamour. Whether it's Anjelica Huston and Jack Nicholson, Warren with every woman in Hollywood….living in the Beverly Wilshire Hotel with room service trays stacked out the door is a fantasy that a lot of people today still hold… dear to their hearts… Fashion is a shallow business…for me it's about beautiful people living a fabulously glamorous life and L.A. at that moment was really a remarkable place!"
"…Shampoo is about style and sex and those are the two things that never go out of style…"
Shampoo
Shampoo (1975), directed by Hal Ashby, brilliantly captures the cultural pulse of the late 60's. Filmed during Watergate, but set on the eve of the Nixon election, it depicted the perplexed response of conventional America to the counter-culture. Shampoo was nominated for four Academy Awards, with Lee Grant winning the Oscar for Best Supporting Actress.
Shampoo is the story of George Roundy (Warren Beatty), a hairdresser who cannot control his sexual urges as he jumps into relationships with several women. Three women in particular, acted beautifully by Julie Christie, Goldie Hawn and Lee Grant, in turn cannot resist his advances and each try to keep him to themselves. George's antics finally lead him to an election night party, with all of his lovers in attendance. During the night the three vie for his attention, resulting in a fiasco that makes George pause and re-evaluate his lifestyle.
Sponsors 
Mercedes-Benz, PIAGET, Moët & Chandon