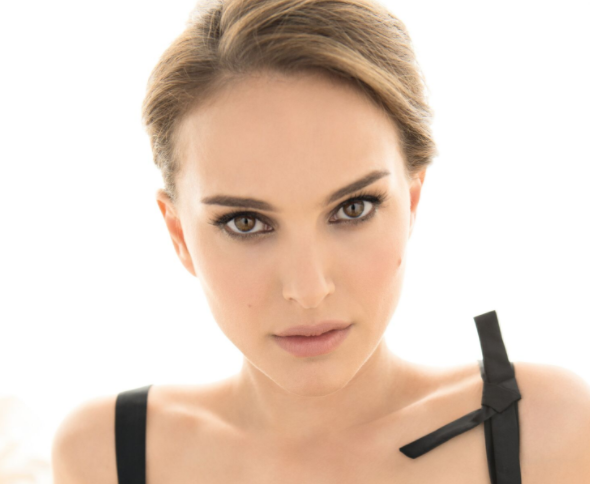 Natalie Portman Presents Camille
"I am so glad you guys came to see this film tonight. It was introduced to me by Mike Nichols [on the set of Closer] who…. held a sort of film club for us every week and showed us a double feature of things he thought would introduce us to new things. And he showed us Camille as the best female performance ever. And I guess I can't really see things quite that technically looking at a performance, but I know when I am moved by something that there is artistic merit to it, and this is one of the most beautiful films, I think. It's sort of in the tradition of things like House of Mirth, or The Sun Also Rises. It's like an almost love story and somehow I think when you can fill in your own love story it's more beautiful somehow because you don't get to see everything on screen. It gives the audience a little input into the story…. There's scene at the piano that I just think is the most heartbreaking, beautiful moment I've seen on film. So I hope you enjoy."
"It's like an almost love story and somehow I think when you can fill in your own love story it's more beautiful."
Camille
George Cukor's CAMILLE (1936) is based on the novel and play, La Dame aux Camélias by Alexandre Dumas fils, son of the famed writer Dumas. In 1844, when the young Alexandre moved to Saint-Germain to live with his father, he met a young courtesan Marie Duplessis, who became the inspiration for the character in his novel, Marguerite Gautier. Verdi based his opera La Traviata on the play, with Violetta as his tragic heroine.
In 19th century Paris, Marguerite Gautier (Greta Garbo) is a beautiful courtesan living comfortably as the consort of the Baron de Varville. When she meets and falls deeply in love with the young and ambitious nobleman, Armand Duval (Robert Taylor), she resolves to leave the Baron. But as Armand's father urges her to abandon his son, saving him from certain ruin, she finds that she must sacrifice her own happiness to prove her love.
Over the years, there have been several film and stage adaptations of CAMILLE, but this lavish one by Cukor is widely considered the definitive version of the Camille story. Garbo, in what many consider to be her greatest role, received the only Academy Award nomination for the film for Best Actress. Cukor went on to direct such classics as THE PHILADELPHIA STORY and MY FAIR LADY.
Sponsors 
THE WEEK, MARIKA, STOLI